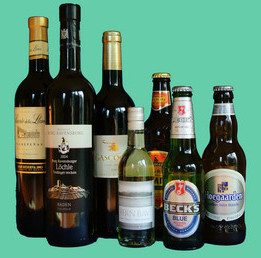 Mbond
Mbond is a multi-user application software package. It is designed to take the effort out of controlling the distribution of goods from bonded warehouses.
Those of you who have operated a bonded warehouse scheme of control will be all too familiar with the level of control which you are required to demonstrate to your Local Customs/Excise Officer. We are delighted to introduce MBOND as a tool which you can use to provide the controls you need with the minimum amount of effort.
EMCS
For movements of goods, MBOND transmits the required electronic documents to Her Majesty's Revenue and Customs (HMRC) in the UK or to the Revenue in Ireland.
MBOND allows you to keep track of the status of each Electronic Accompanying Document (EAD) and to track the messages sent and received concerning each EAD.
Third-party or own-product operations
The first thing to make clear is that MBOND is equally at home either with bonded warehouses which distribute products on behalf of others or simply distribute their own products for onward sale.
Stock Control
At the heart of MBOND the stock control package is designed for warehouses which handle goods including:
Beers Wines and Spirits
Tobacco, Cigars and Cigarettes
Perfumes and Toilet Waters
Non-liquid cased goods and articles
Duty Paid and Bonded Stock
All products can be held in multi-warehouse locations in bond or duty-paid with both separate and combined stock reporting.
Rotation numbers allocated manually or automatically
Multiple locations within a rotation within a warehouse
Full stock history by rotation and location
Gross weights held for logistical use
Flexibility in storage, handling and despatch charges
Picking and stock checking lists available on demand
Daily summary report by proprietor
Stock valuation by rotation
Closed account reports on demand
Customs Controls and Documentation
For operators of HMRC bonded warehouses, there is always the same, one over-riding consideration ... compliance with Customs and Excise regulations.
MBOND automatically produces the normal routine returns to HMRC and these can be sorted and printed by tax types or by Customs and Excise product groups:
Landing accounts
Daily schedule of receipts and deliveries
W5 or W5D with Acquisition VAT
W5 or W5D with Deferred VAT
W6, W6D with Acquisition VAT
W6, W6D with Deferred VAT
W70,W71 (ships stores)
W8 (transfer to UK bonded warehouses)
C88 equivalent (Movement of goods)
AAD (Goods subject to Excise duty)
W1
Period reporting is available for most of the SAD documents (W5D, C88 etc)
In addition to the statutory returns, MBOND maintains a full audit trail which records who did what and when they did it.
MBOND has a separate set of programs for the use of HMRC officers in their supervision of your operations.